Chocolate Cubanas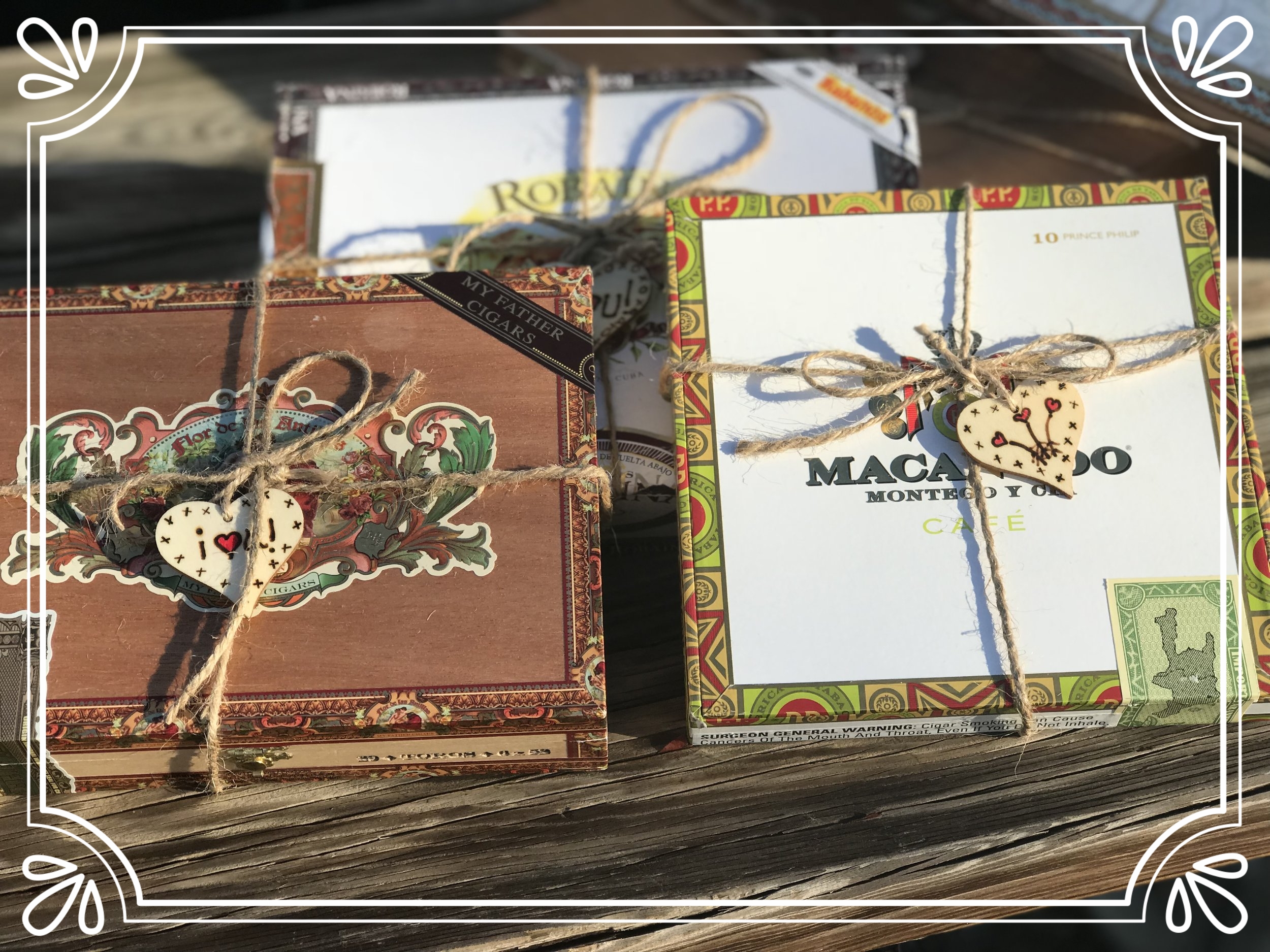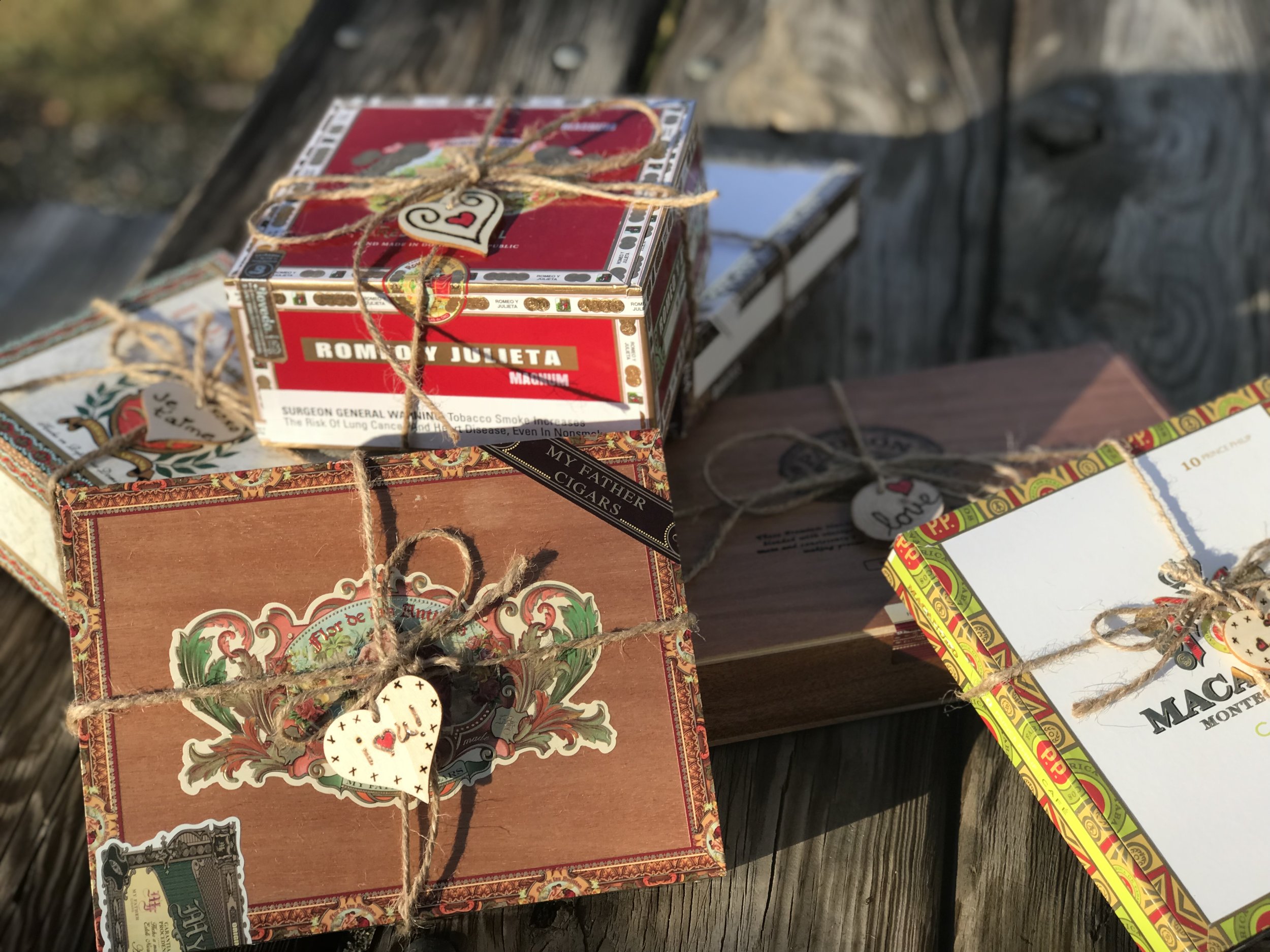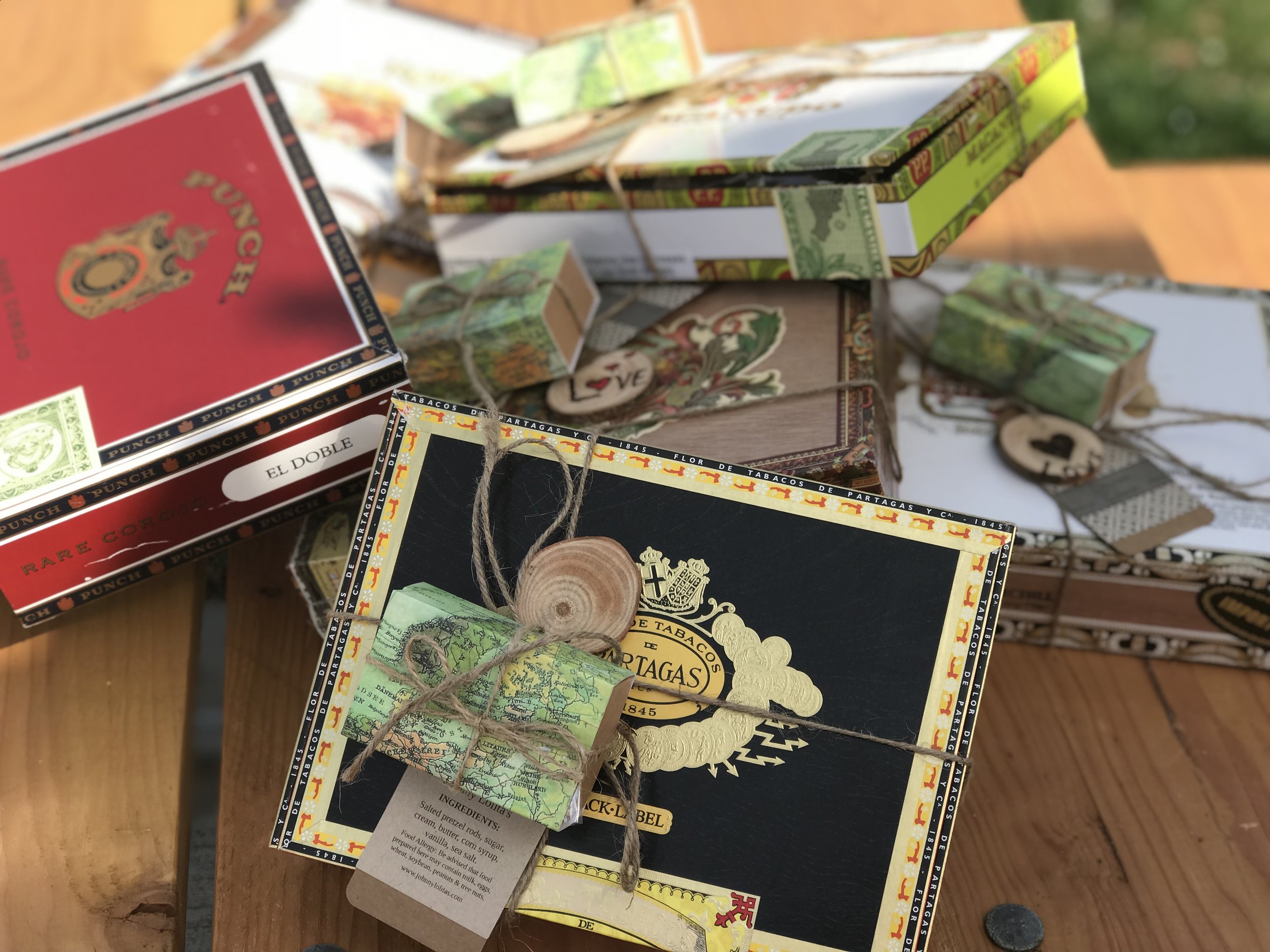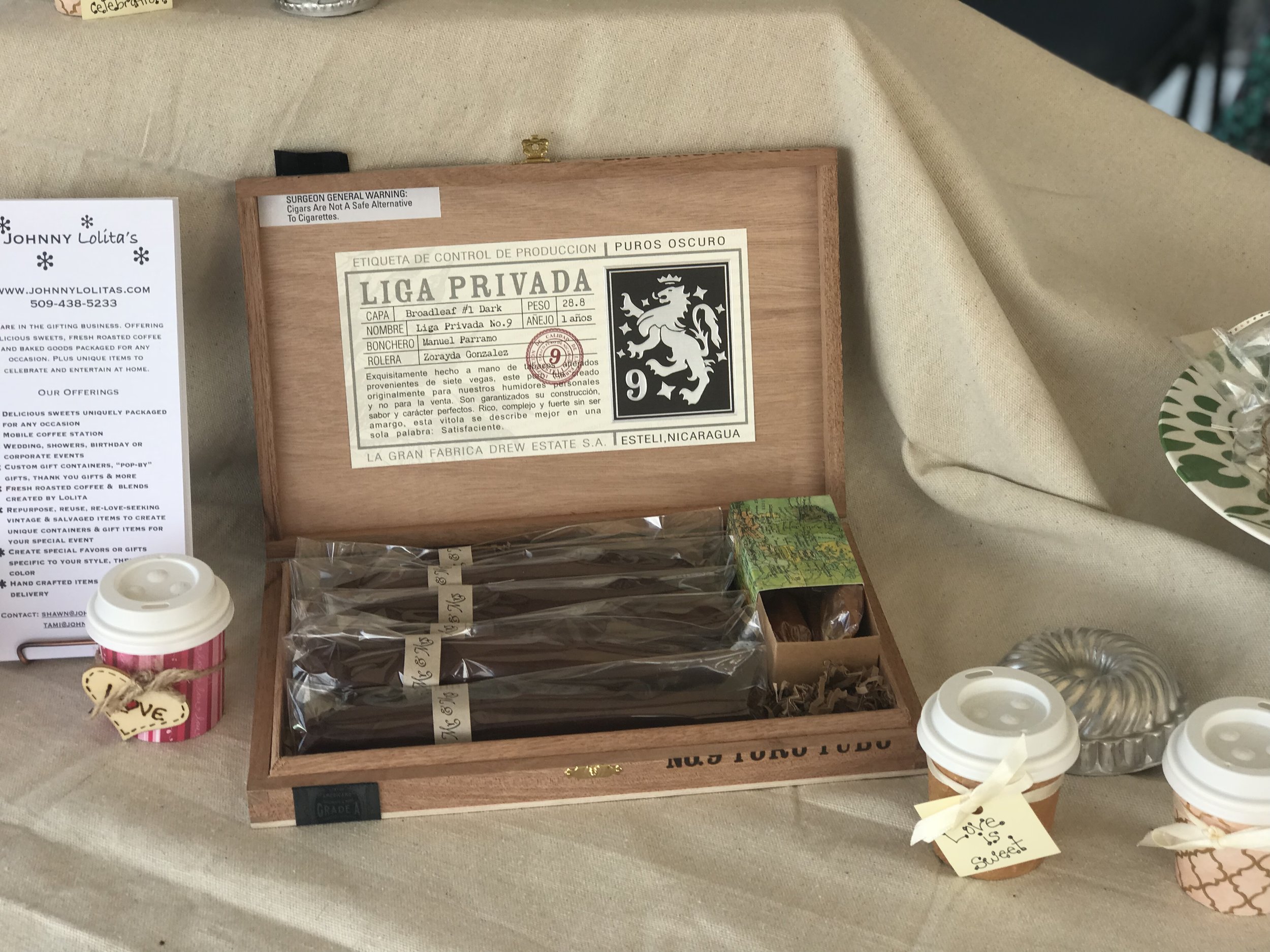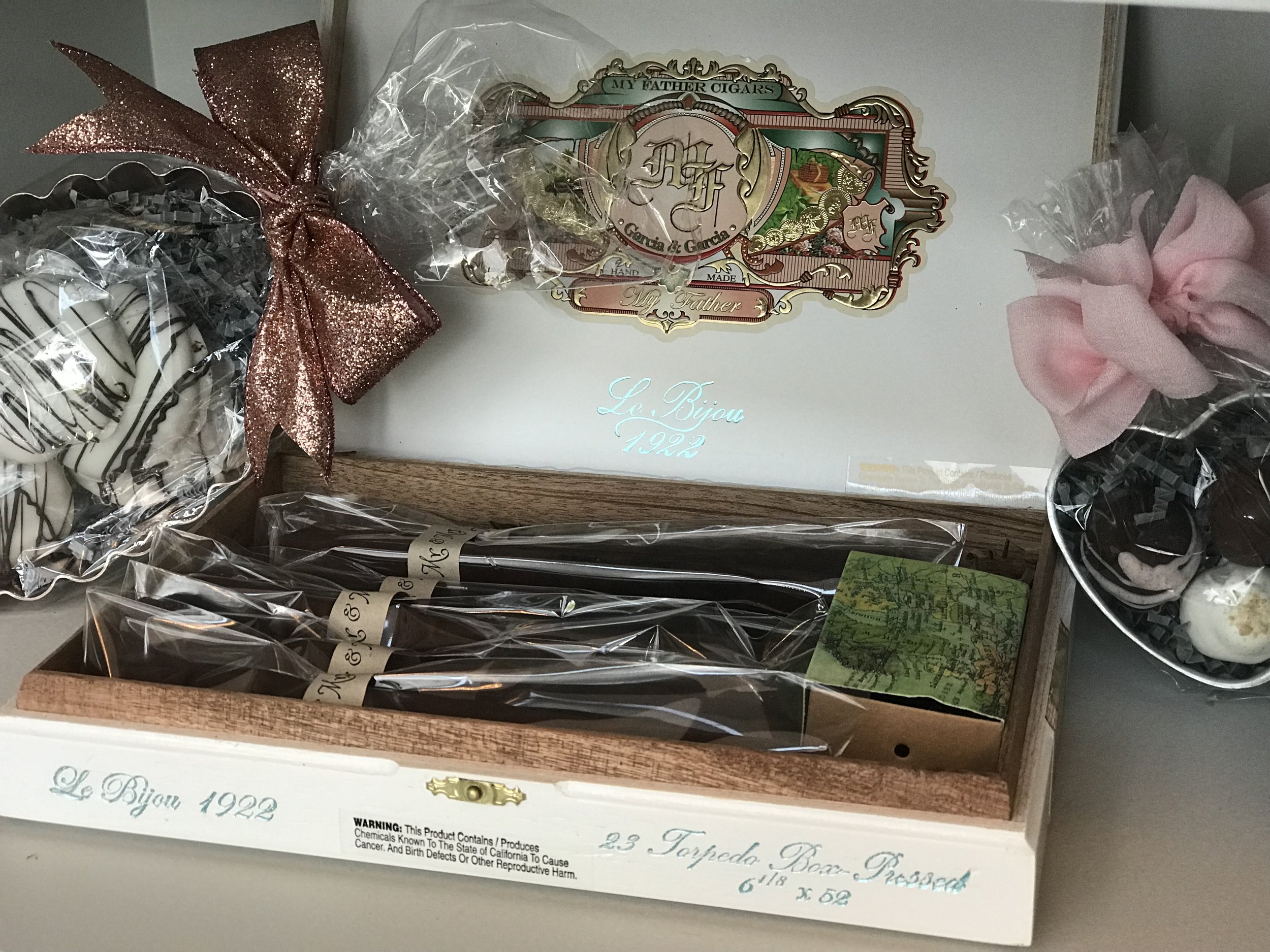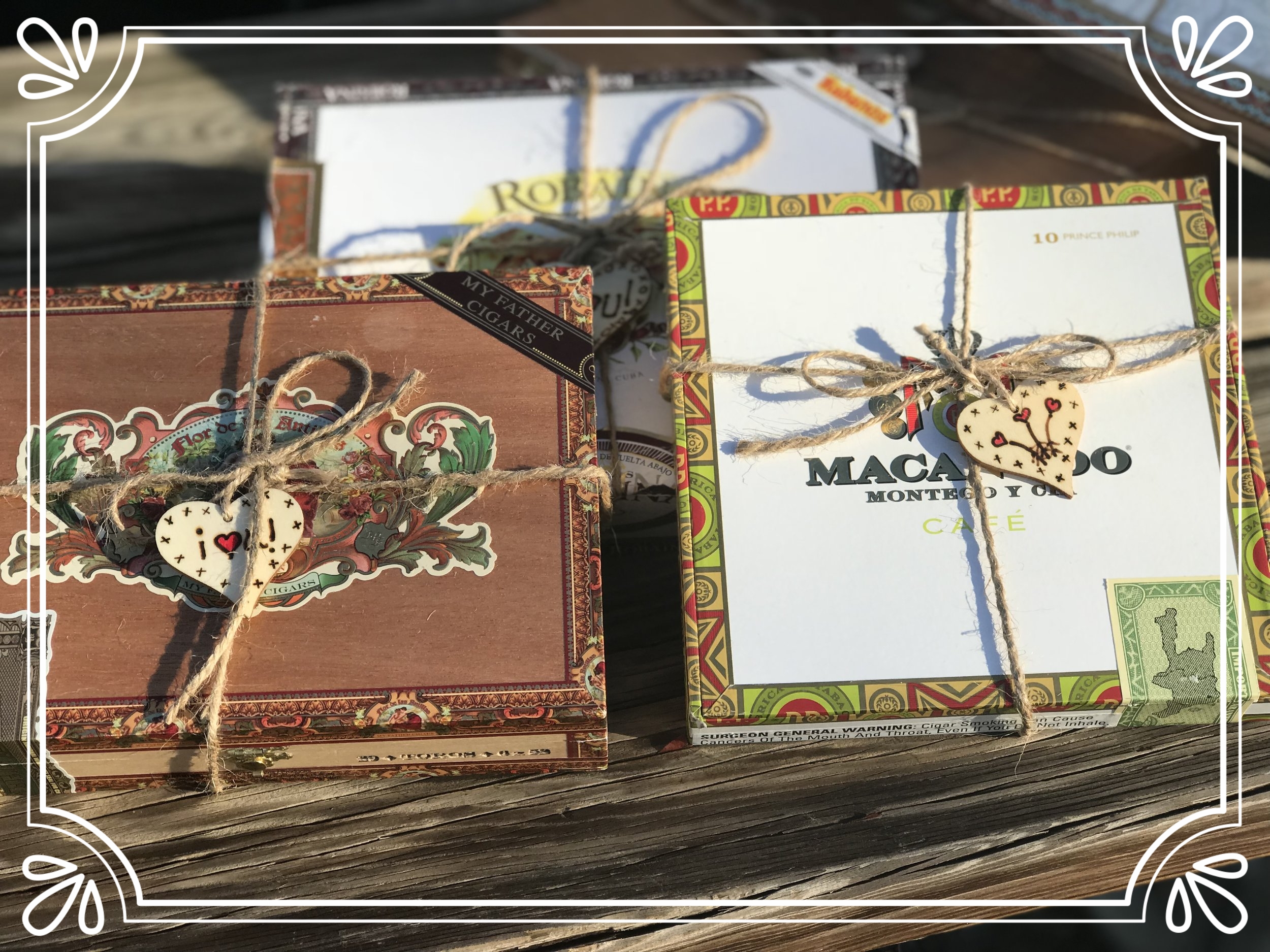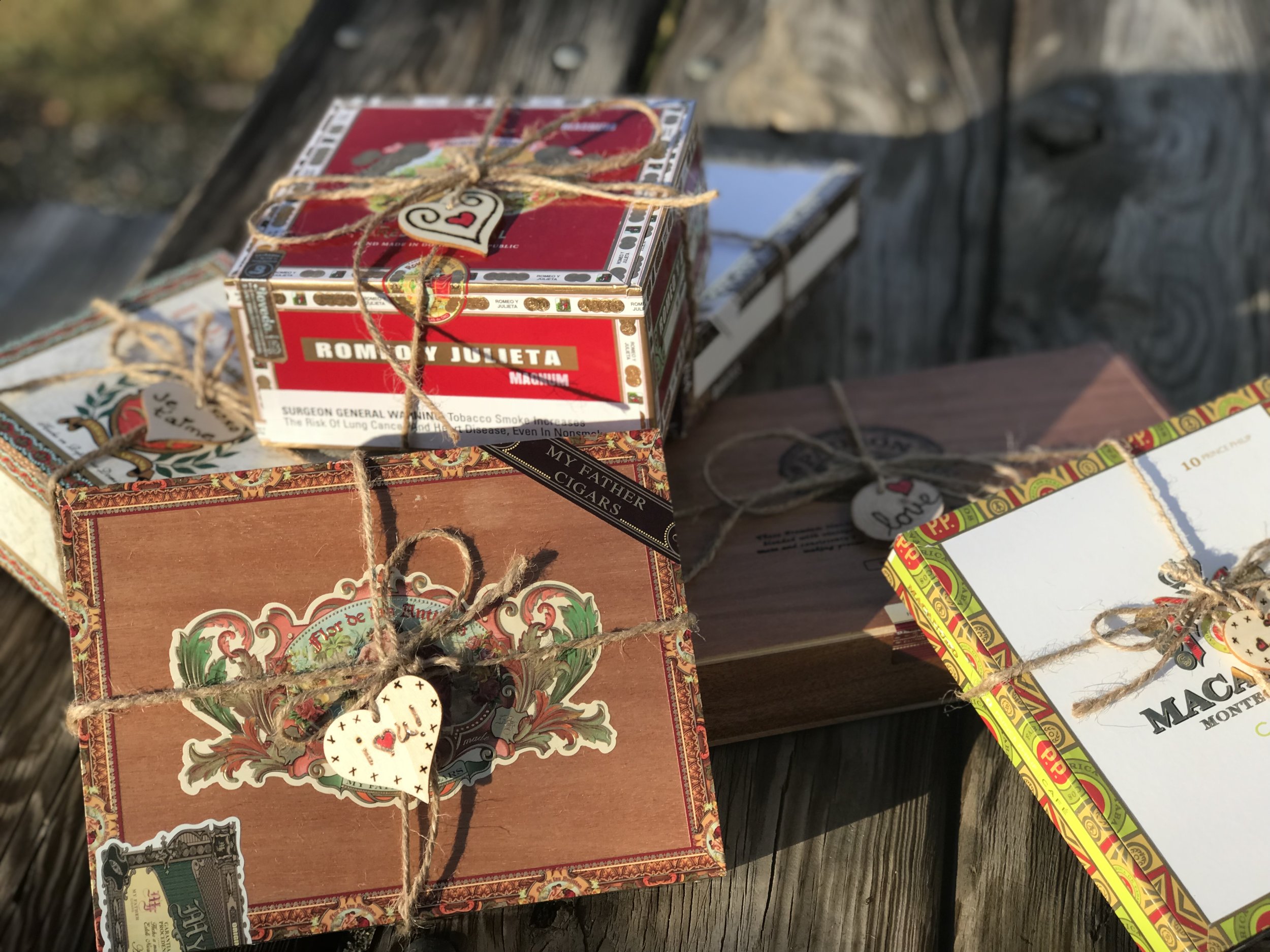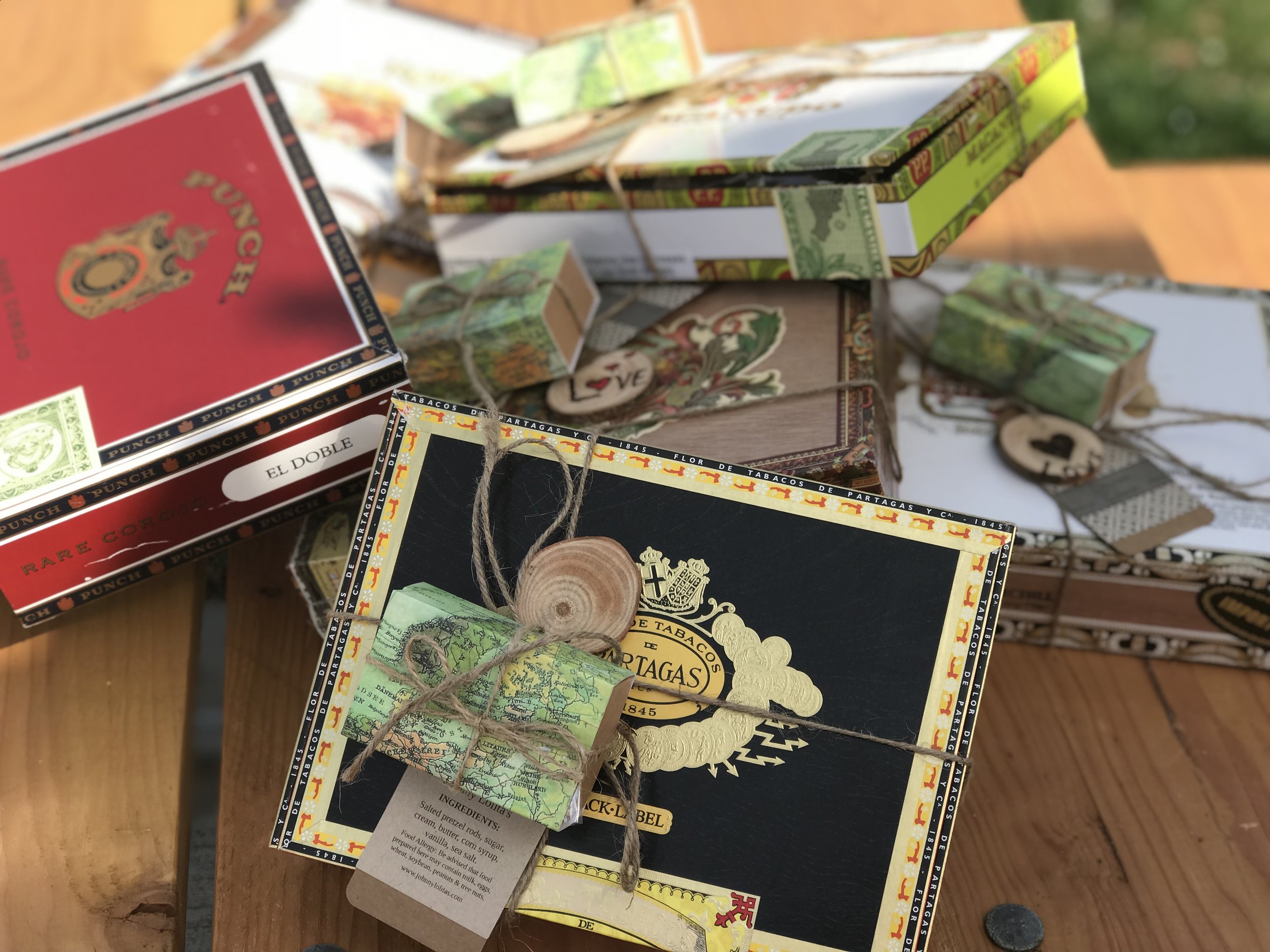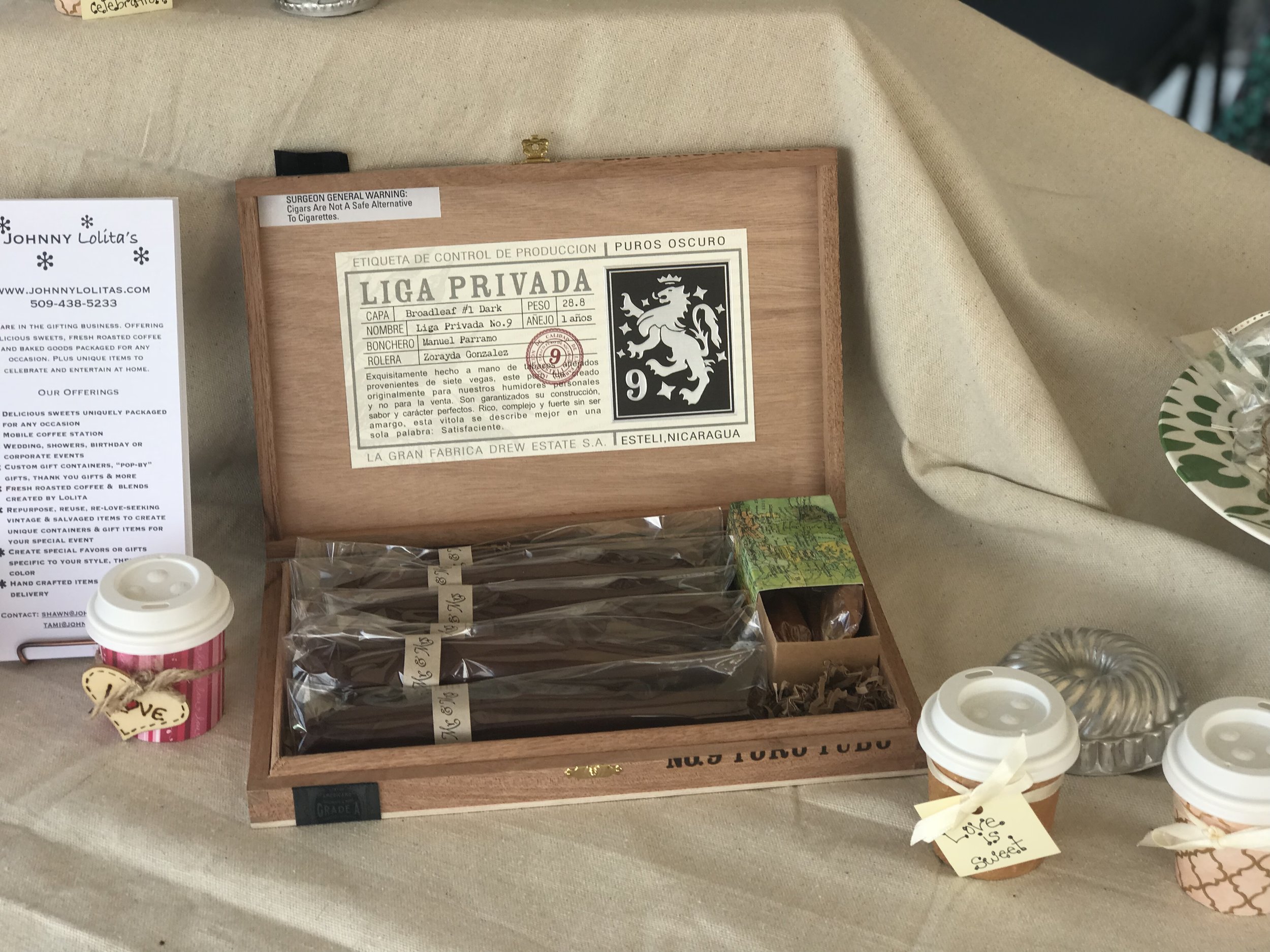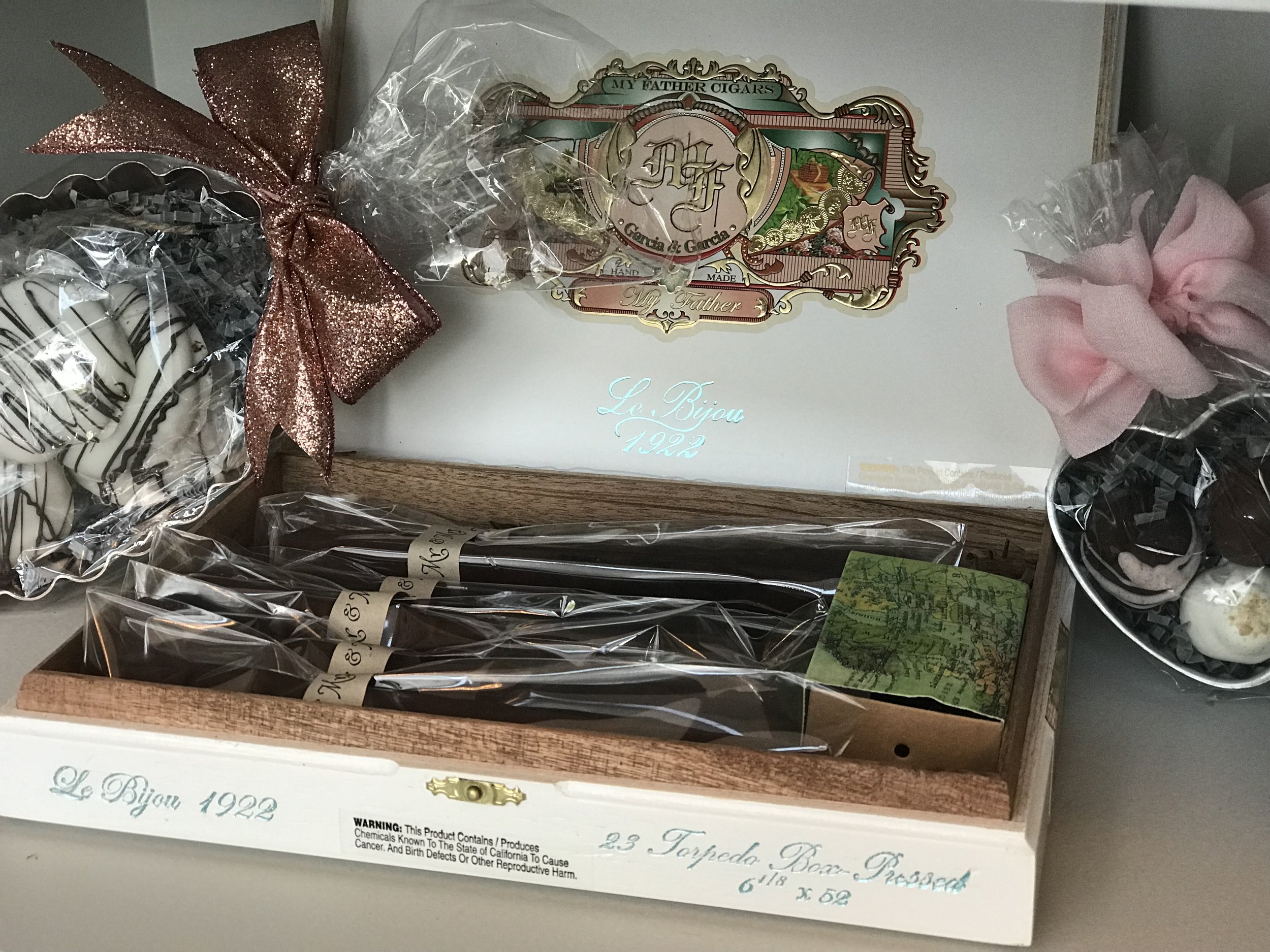 Chocolate Cubanas
Hand crafted chocolate & caramel cigars finished in cocoa powder packaged individually to resemble a cigar. Plus a small "matchbox" of soft chewy caramels set in an authentic cigar box.
A perfect gift for the men in your life! Let's think about FATHER'S DAY! We can customize for any event such as wedding, baby showers, groomsmen gifts, customer appreciation, corporate gifts & more!
Cigar boxes will vary depending on availability. If you are seeking specific boxes, please contact us directly.
***Contact us for large orders!***
Ingredients: High quality dark chocolate, cocoa powder, sugar, cream, evaporated milk, corn syrup, vanilla, sea salt.